Canna Milne Support Team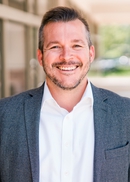 Joshua R Brueck, CFP®, ChFC®
Director of Financial Planning
As the Director of Financial Planning, Josh is responsible for running our Planning Department, while also assisting financial representatives with plan analysis, plan construction and portfolio management.From there, he has taken on multiple roles during his career, including Associate Wealth Management Advisor, Director of Centralized Financial Security and Director of Network Office of Supervision. Josh earned his CERTIFIED FINANCIAL PLANNER (CFP®) professional certification and Chartered Financial Consultant (ChFC®) designations. He also holds his Series 7, 66, 9 &10 registrations. Josh resides in Philadelphia with his girlfriend and enjoys running, spending time with family and friends, Philadelphia sports, and his chocolate lab. He is also a member of the Executive Leadership Team for Northwestern Mutual-Eastern Pennsylvania. He began his career with Northwestern Mutual as an undergraduate in the Pittsburgh network office in 2007.
Josh graduated from the University of Pittsburgh with a Bachelor's of Science in Business Administration with a concentration in Finance in 2009.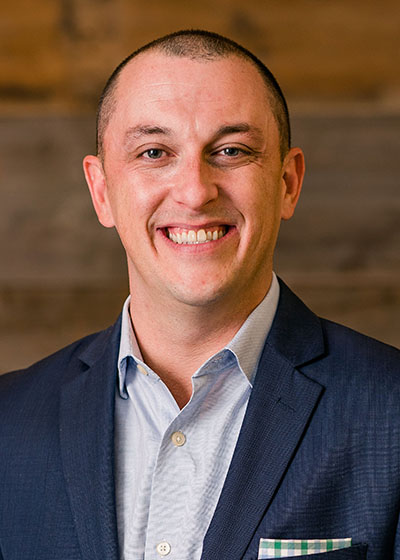 Stephen W Blumenthal, CLF®, M.Ed.
Steve Blumenthal is the Director of Marketing. Steve oversees marketing efforts including brand stewardship, digital outreach, client insights, public relations, social media, training, mentorship, internal communications, community relations and event management.
Prior to joining Northwestern Mutual in the marketing capacity, Steve held positions with Northwestern Mutual in Talent Acquisition, joining the firm in 2011 and obtaining Recruiter of the Year for the Eastern Region in 2016. Throughout his career he has honed relationship management skills to build and retain the trust and loyalty of key players and clients. Steve is also a former public school educator and head colligieate coach for over a decade before transitioning into the private sector.
Steve earned his Bachelor of Arts from West Chester University, his Masters of Education at Immaculata University, is a graduate of the American College and has obtained a CLF® designation and is Life, Accident, Health Licensed in the state of PA.
Nik Michael Kilmer
Financial Planning Specialist
Nik Kilmer is an Associate Wealth Management Advisor and joined the Financial Planning team in August 2018. He has his life, accident, and health license, as well has his Series 6, Series 63, and Series 7 securities registrations. Nik helps with planning analysis, portfolio evaluation and research, as well as investment operations and service. Nik currently resides in Norristown. In his free time, he enjoys playing golf, watching movies, and following his beloved Philadelphia sports teams.
Nik graduated from Pennsylvania State University in May of 2015 where he earned his degree in Economics.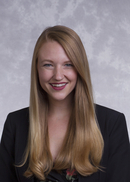 Charlotte Morgan
Financial Planning Specialist
Charlotte Morgan is a Financial Planning Specialist who works with financial representatives to help develop financial plans and recommendations for their clients. Charlotte believes that everyone deserves a financial plan and loves walking alongside of advisors and clients alike to find tangible solutions to make a difference. Before rejoining the Planning Department in 2019, Charlotte was a Financial Advisor in 2018 and gained valuable knowledge about the client experience while building her own book of business. Charlotte holds a PA Life Accident & Health License along with her Series 6 and 63.
Charlotte holds a B.S. in Business Management and a Minor in Spanish from the Templeton Honors College at Eastern University.
James Sylvester
Financial Planning Specialist
James Sylvester is a Planning Specialist who serves on the Planning Department and works with financial represenatives assisting in plan construction. James believes in providing everyone the opportunity to build a strong financial plan. James has worked with Northwestern Mutual as an intern, financial representative, and associate financial representative since graduating in 2017. James is series 6 and 63 licensed and holds a Bachelor of Art in Hispanic Studies from William & Mary.